First let me start by saying there's NO PURCHASE NECESSARY and there's NO OBLIGATION to you for anything. We're just giving umbrellas away to our Facebook fans.
Hurry, we are going to be doing umbrella giveaways on our Facebook page soon!
Don't forget to share our Facebook page on your page to give your family, friends and loved ones a chance to win their own!
No Purchase Necessary! No Obligation To You! This is how it works…
Winners are chosen from page "Likes" list provided by Facebook.
Winners are chosen at random.
Winners receive premium quality umbrellas ABSOLUTELY FREE!
Winners MUST reside in the USA!
One entry per personal Facebook page
One prize per person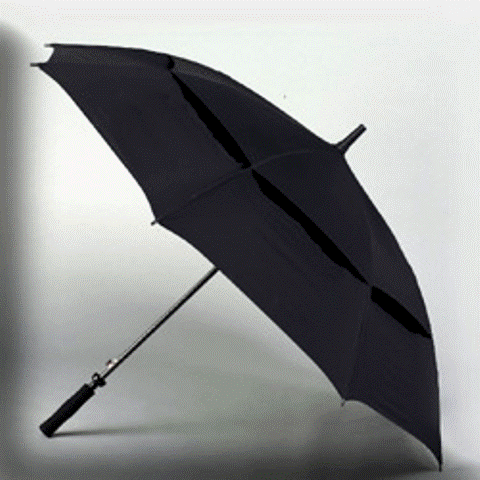 62″ Double Canopy Fiberglass Golf Umbrella
This premium quality golf umbrella features a double canopy construction allowing it to withstand heavy wind gusts without blowing inside out. This vented design allows the wind to pass thru the canopy. This premium quality lightning resistant umbrella is the most advanced fiberglass technology golf umbrella available today! It has a fiberglass frame and shaft reducing the weight and is virtually free of metal parts. It also has a black foam grip handle and a matching color nylon sleeve complete with shoulder strap.
Click HERE to enter just by liking our Facebook page!